14 May
I recently had the opportunity to visit United's Network Operations Center in the Willis Tower downtown Chicago.  This is the center where they manage all United flights globally. They track all aspects of a flight; including weather, maintenance, and crew scheduling. There are around 350+ people on the floor 24/7 separated into different teams monitoring flights and rescheduling operations to minimize impact to customers.  There are so many cascading downstream effects for a single flight delay. I don't think most customers realize the complexity that goes into rescheduling a flight and how hard these people work hard to minimize the cascading effects.  Pretty cool to see and nice to learn more about how United works hard every day to ensure flights go out on time with minimal disruptions.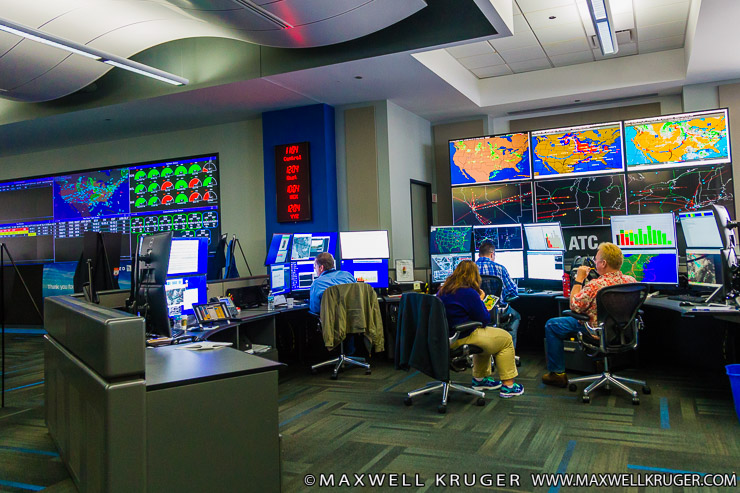 This is the team that monitors Air Traffic Control.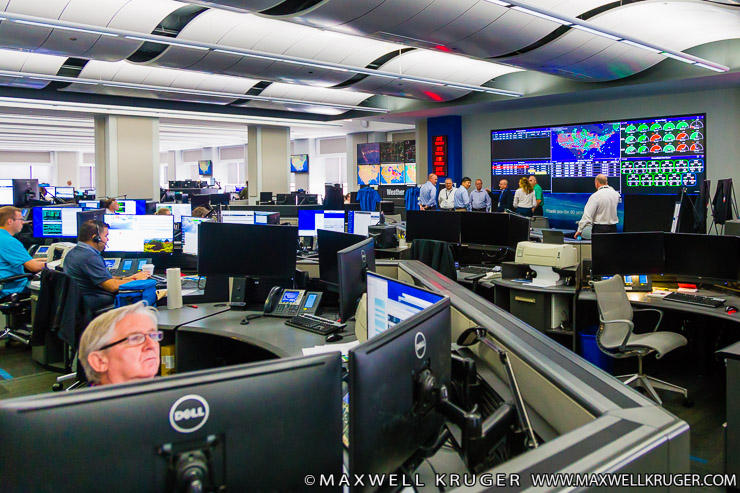 One of the central monitoring areas on the floor.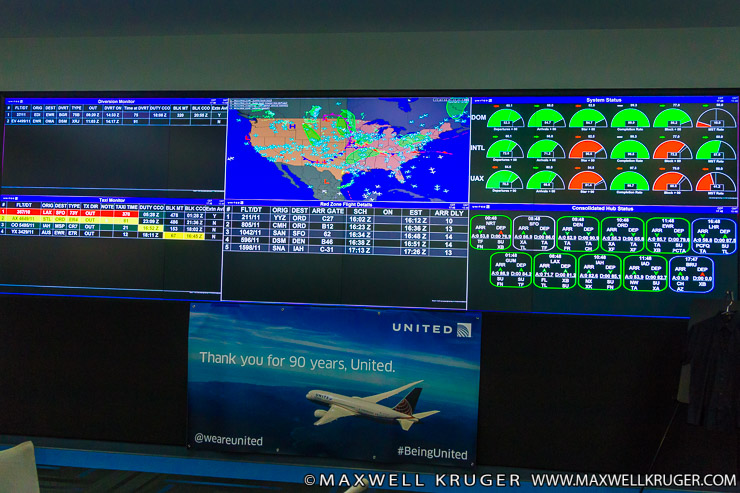 The different parts of this dashboard monitor different statistics. Bottom left monitors flights that have been sitting on the tarmac for extended periods of time. Bottom right is status of each of the hubs and top right are key consolidated metrics for domestic, international and Express flights.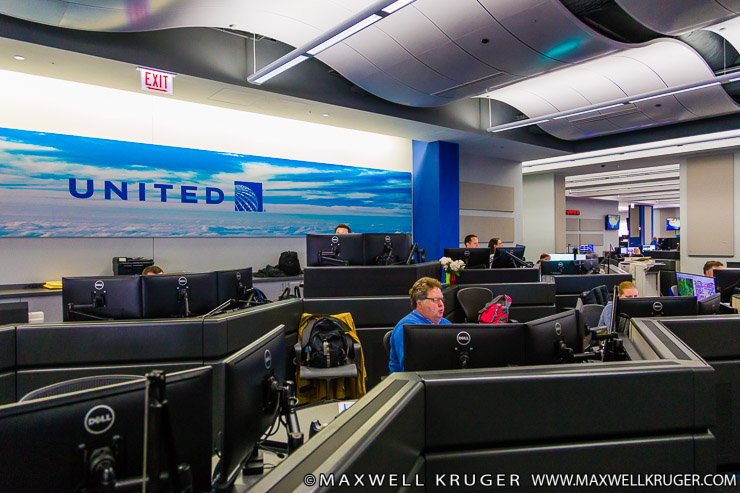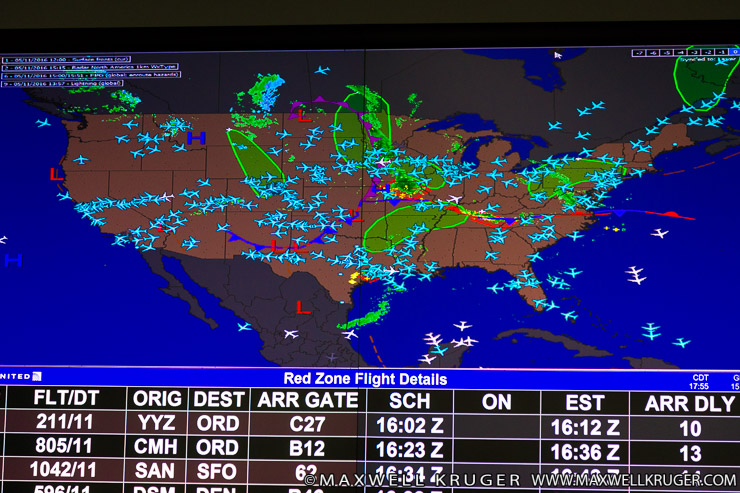 This is the general weather/flight map showing all of the United planes over the US. The green areas show areas with light turbulence. The red areas (only a small box over Tennessee in this case) are areas with heavier turbulence where planes cannot fly.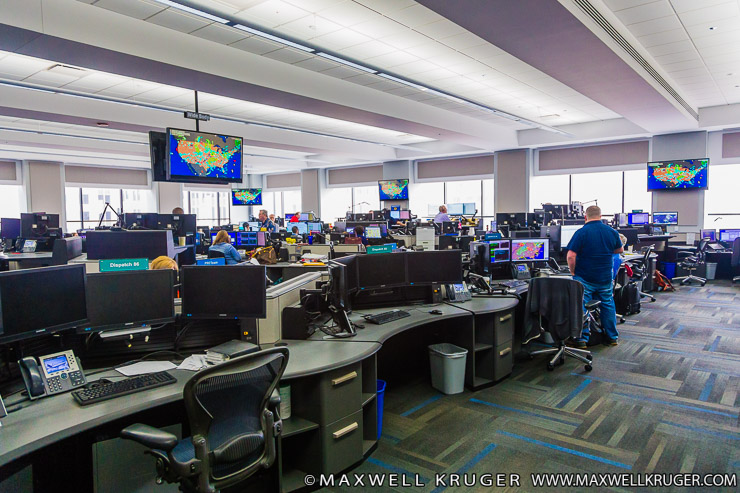 Some of the international flight teams sit on this side.